There was a litter of 10 puppies in July. Mother is Cernoch ( Kurzhaarige Deutsche Vorstehund) and father is Lord Tergy , CLP/KO/588/98, born on 4.4.1996, Interchampion, Champion CR, Champion Slovakai, Champion Germany, Champion Finland, Worldchampion 1998, Europachampion 1998, Champion from Berlin, Champion from Brno, Champion from Stockerau, 2x Czech champion of champions , 9x BIS, ZV I prize, owner Anna Krejzkova, Vlastec, CZ.
Perry Meyson ÈLP/KO/71972 Poin - To - Point ÈLP/KO/71978
Passians ÈLP/KO/71973 Pantha Rhei ÈLP/KO/71979
Prince Ruffain ÈLP/KO/71974 Perla Mahagon ÈLP/KO/71980
Perfekt Wisbone ÈLP/KO/71975 Pretty Polly ÈLP/KO/71981
Profi Pig Pen ÈLP/KO/71976
Pocket Quick ÈLP/KO/71977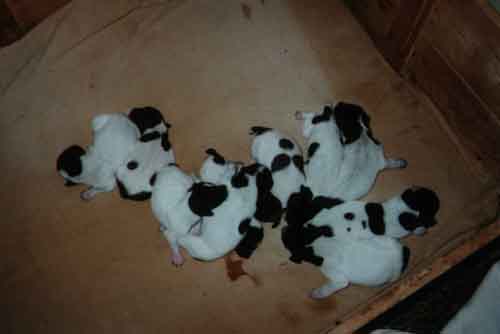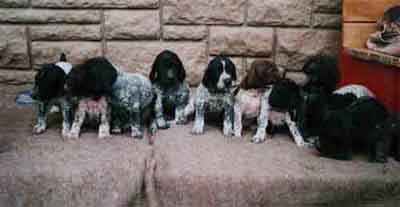 When we borned... when we are a little older( and we are thinking)...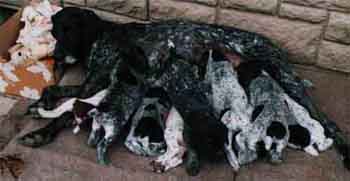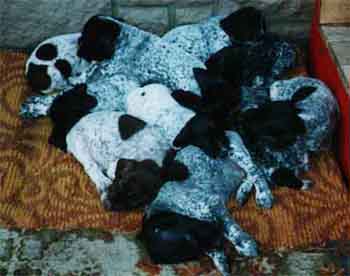 when we are eating.... and when we are sleeping....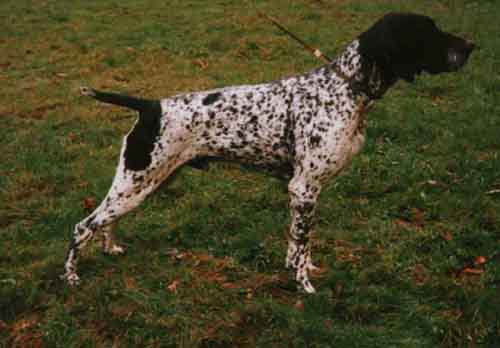 LORD TERGY - father RENA Z VTELENSKYCH POLI - mother